Welcome to Our Virtual Burton Awards
The Immigrant Legal Resource Center moved the annual Phillip Burton Immigration & Civil Rights Awards celebration online this year! We created a virtual experience for you to share and enjoy. Thank you to everyone who attended live and we look forward to seeing you in person next year.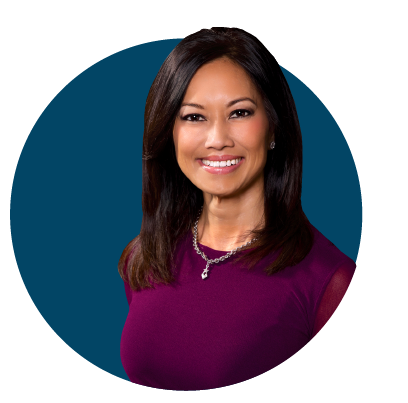 Hosted by Thuy Vu

Seven-time Emmy Award winning journalist and Co-Founder and President of Global Mentor Network.

Burton Awards 2021 Honorees
We are proud to announce this year's Burton Awards to:

Congresswoman Sylvia R. Garcia
Congresswoman Garcia serves on the House Judiciary and House Financial Services Committees. During her first year in Congress, she played a critical role in the impeachment investigation against President Donald Trump. On January 15, 2020, she was selected as one of seven impeachment managers tasked with making the case to the American people and the Senate for the removal of Donald Trump as President of the United States. She is the first Hispanic and one of the first three women to ever serve as an impeachment manager in a presidential impeachment trial.
Recipient of the 2021 Nancy Pelosi Award for Policy.

Crista Ramos
Crista Ramos is a 17-year-old immigrant rights activist who is the lead plaintiff in the lawsuit Ramos v. Wolf. More than three years ago, former President Trump attempted to end Temporary Protected Status (TPS), a humanitarian form of relief afforded to people from countries affected by armed conflict or natural disaster. Crista is a U.S. citizen daughter of a TPS recipient from El Salvador. In Ramos v. Wolf Crista represents over 250,000 U.S. citizen children of TPS recipients who, like her and her brother, are in danger of being separated from their parents. In the past four years, she has attended multiple marches around the country to bring awareness about TPS. She has met with many members of Congress to ask them to pass legislation that would grant a pathway to permanent residency for TPS recipients. Crista continues fighting to keep over 400,000 TPS families together, including her own.
Recipient of the 2021 Phillip Burton Award for Advocacy.

New American Campaign's Founding Funders
The NAC is a diverse nonpartisan national network of respected immigration organizations, legal services providers, faith-based organizations, immigrant rights groups, foundations and community leaders. The NAC offers the programs and resources necessary for eligible residents to achieve the dream of U.S. citizenship. In July 2021 the NAC completes ten years and would like to take this opportunity to celebrate the achievements of the partner network, thank our funders and supporters, and celebrate all the LPRs whom we had the privilege of helping in their naturalization journeys over the past ten years.
Recipients of the 2021 Phillip Burton Award for Immigration & Civil Rights.
Double Your Gift Today
The Burton Awards event is not just a gathering for friends and colleagues. It is the ILRC's biggest fundraiser of the year. The money that we raise is critical to our ability to advocate for a bold new vision for what immigrant rights and immigration policy should be that advances the ILRC's mission to build a democratic society that values diversity and the rights of all people. Your donation—at all levels—will make an immediate difference in the ILRC's ability to continue its high-impact education and advocacy. It also helps us pivot, when needed, to address new challenges or threats to immigrants and their families. Because proceeds from the Burton Awards are imperative to our work, the ILRC's Board of Directors has established a matching fund for all gifts made between now and July 31st. For every dollar raised, our board will generously match your contribution on a one-to-one basis—up to $45,000! That means your gift of $100 grows to $200 and makes double the impact in sustaining the work of our talented staff team. Of course, all contributions are fully tax-deductible to the extent allowed by law and we will be delighted to add your name to our donor list. .
MAKE A GIFT NOW or SPONSOR THE BURTON AWARDS