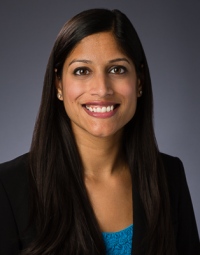 Senior Staff Attorney
Anita Gupta is a senior staff attorney based in Austin, Texas, where she focuses on building the capacity of legal practitioners in Texas to represent immigrants in immigration and criminal proceedings. She conducts trainings on immigration law, provides legal expertise through the ILRC's Attorney of the Day program, and writes practice manuals and advisories for practitioners across the country. She also works with advocates and local officials throughout Texas to strategize, pass, and implement local policies that reduce the arrest-to-deportation pipeline. She focuses on issues related to removal defense, federal immigration enforcement, and the intersectionality of the immigration and criminal legal systems.
Prior to joining the ILRC, Anita worked in private practice in Austin, specializing in removal defense and humanitarian-based immigration relief. She has also worked at American Gateways and the National Immigrant Justice Center, where she represented low-income immigrants in a variety of matters before the immigration courts, USCIS, and ICE.
Anita obtained her Bachelor's Degree from the University of Wisconsin-Madison, and she earned her law degree from DePaul University in Chicago. During law school, Anita participated in DePaul's Asylum and Refugee Law clinic, and she interned at the Legal Assistance Foundation and the National Immigrant Justice Center. Anita is admitted to the Illinois bar.