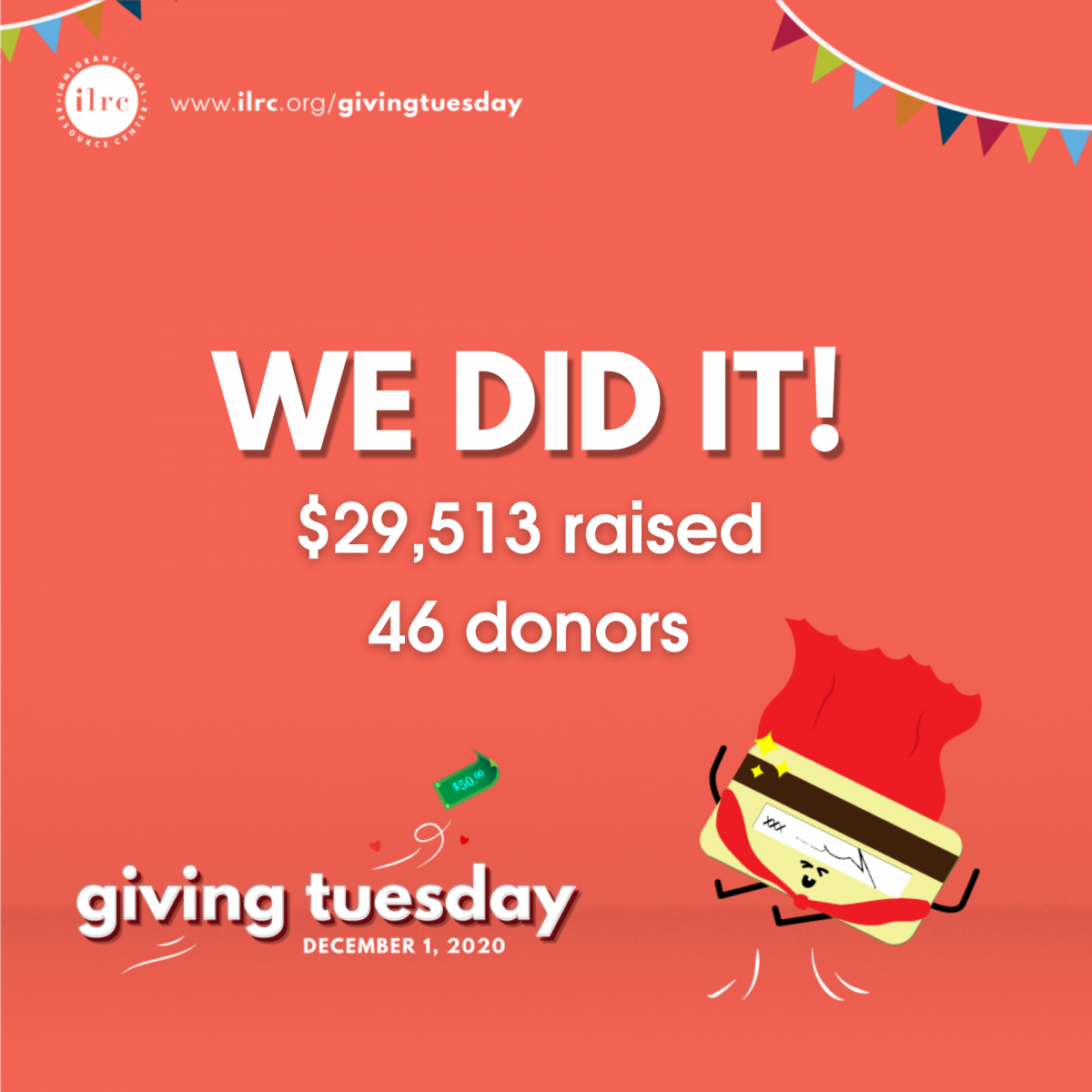 Update: We raised $29,513 from 46 donors, including an anonymous $15,000 donor! Thank you so much for your support! It's not too late to contribute. Every donation helps the ILRC protect and defend the rights of immigrants and their families.
Save the Date, #GivingTuesday is December 1!
2020 has been a year. We've been figuring out how to Zoom. We've been socially distancing. We've been wondering if everything around us is secretly a cake.
We've been organizing. We've been standing up for our rights. And, we've been showing up for The Most Important Election of Our Lives.
No matter what 2020 threw at us, the Immigrant Legal Resource Center stayed committed to working with and educating immigrants, community organizations, and the legal sector to continue to build a democratic society that values diversity and the rights of all people.
Keep an eye on our social media for ways to be a champion for immigrant rights. Because no matter what happens, our work continues.
Will you join us on December 1?