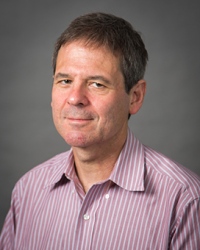 Executive Director
Eric Cohen has been with the ILRC since 1988, and has been its Executive Director since 2007. He has extensive experience training attorneys, paralegals, community advocates, and organizers on a variety of immigration law, immigrants' rights, and leadership development topics. Eric is a national expert on naturalization and citizenship law and is the primary author of the ILRC's manual entitled, Naturalization and U.S. Citizenship: The Essential Legal Guide. Eric helped develop ILRC's community model for naturalization workshops. Additionally, Eric has worked on voter outreach and education programs for naturalized citizens.
Prior to working at the ILRC, Eric worked with the Los Angeles County Federation of Labor, Labor Immigrant Assistance Project where he worked on legalization and union organizing campaigns.
Eric obtained a B.A. degree in History from Colorado College and a J.D. degree from Stanford Law School. He is conversant in Spanish and is a member of the State Bar of California.