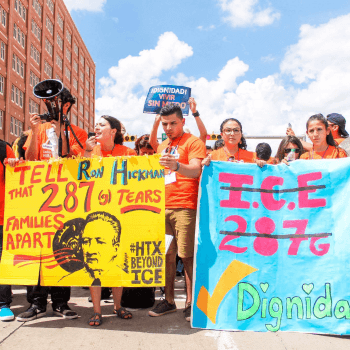 Local policies are the main drivers of policing, prosecution, and the deportation machine. This resource provides examples of effective policy language localities can use to protect community members.

Issues/Areas of Expertise
Projects and Networks
The Immigrant Justice Network (IJN) engages in advocacy, education, technical assistance, training, communications, and litigation to address the needs of those caught in the intersection of the criminal justice and immigration systems.
The New Americans Campaign (NAC), a project of the ILRC, is a nonpartisan, groundbreaking national network of legal-service providers, faith-based organizations, businesses, foundations and community leaders that is paving a better road to citizenship.
The Collective Freedom Project tells the stories of the local efforts where people — both U.S. citizens and non U.S. citizens — came together to fight unique campaigns against criminalization in their communities.