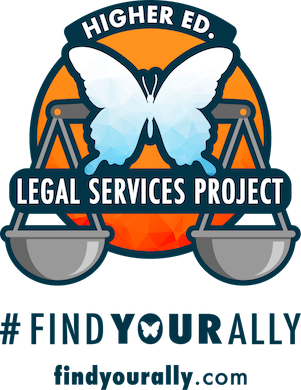 We're thrilled to partner with the California Community Colleges & California State University systems to support immigrant students at participating higher education institutions throughout the state. 
The program, called the Higher Education Technical Assistance Project (HETAP), is a resource-sharing collaborative designed to supplement its sister program, the Higher Education Legal Services Project (HELSP), a statewide effort to offer zero-cost immigration legal services to CSU & CCC students by trusted nonprofit legal organizations.  
Attending a higher education institution can already be challenging on multiple levels. Navigating academics, juggling competing financial pressures, and maintaining competitive grades is enough to take on without blending in issues that arise from one's immigration status. As schools continue building long-term infrastructure that includes dedicated resource centers and support spaces for immigrant students, the ILRC's focus will be to expand community tools and guides used by students and their families to demystify complex immigration legal issues.  
We are proud to help grow the knowledge base for on-campus legal advocates and students seeking to navigate their own immigration journey. The ILRC is also grateful to work with committed partners in both school systems in the fight to empower and educate those with immigration needs.
Did you know?
Students enrolled in either a California State University or a California Community College campus are eligible for free immigration legal support. This includes no-cost, confidential case support and even help with covering filing fees for DACA renewals and naturalization! Select the option that best describes you below:
Are you interested in receiving our community resources, partner tools, and relevant immigration news directly to your inbox? Register below! The email is open to legal services providers, educators, staff members, and beyond who are interested in explainers that demystify immigration law and policy changes that affect the lives of immigrants.
HETAP Partners: