Community Resources
Public Charge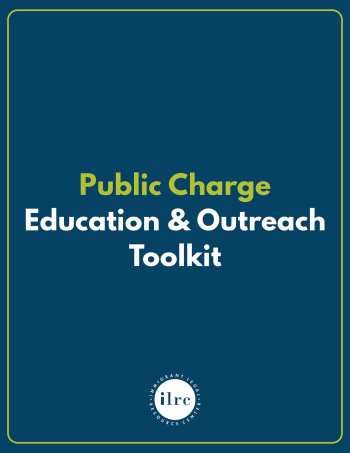 This toolkit is designed to assist education and outreach workers presenting public charge information to immigrant community members. Some of the materials in the toolkit have a California focus or include California-specific details, but all materials remain useful for a national audience. Our goal is to spread accurate information about what public charge is and who is impacted by it, to help reverse the chilling effect from the Trump public charge rule which is no longer in effect.
We hope that these resources will enable community organizations to provide clear, accessible information in community forums and other community events so that immigrants can make informed decisions about public benefits for themselves and their families.
On December 23, 2022, a new rule on public charge went into effect. The new rule essentially codifies longstanding guidance, with some added details and protections, strengthening the public charge policy that we have had for more than two decades. For more information, see here.