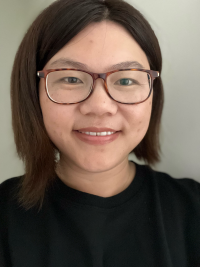 Salesforce Admin and Business Analyst
Chen is a dedicated Salesforce Admin and Business Analyst who embarked on her journey with ILRC in September 2023, taking root in the San Francisco office. Before joining ILRC, Chen honed her expertise while working at a consulting firm, where she specialized in Salesforce projects for Government and Public sectors. 
Chen's Salesforce skills were cultivated through rigorous training in the Salesforce Pathfinder program offered by Salesforce itself. Chen proudly holds certifications in Salesforce Admin, App Builder, and Platform Developer I, which serve as a testament to her expertise and dedication to mastering the Salesforce ecosystem. With a passion for leveraging her Salesforce expertise, Chen is committed to providing unparalleled support for Salesforce implementation and maintenance within the organization.
Chen earned her undergraduate degree from Suzhou University in China before venturing to Kyoto University in Japan, where she pursued a master's degree in physics. Outside of work, Chen enjoys watching ballet performances and hiking along the beautiful coast trails with her family.