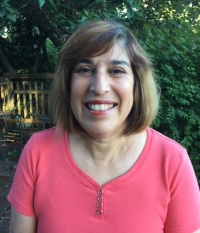 Training Coordinator
Donna joined the ILRC in June of 2018 and is responsible for overseeing grant-related seminars, webinars, and other training events.
Prior to the ILRC, Donna was a consultant and led SalesForce CRM design, implementation and training for non-profit clients, where she took great pride in helping organizations that serve the homeless and underprivileged populations. She has also managed training and events for both non-profit and for-profit organizations.
She is passionate about the environment and social justice causes, and enjoys hiking, backpacking, cooking, reading, and spending time with her two incredible daughters, husband, friends, and her wonderful dog.
Donna earned her B.A. in International Affairs from George Washington University, and also holds a black belt in Shorin-Ryu Shidokan.