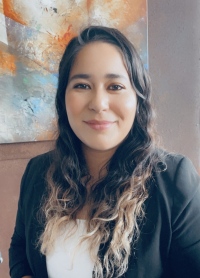 Texas Regional Organizer
Ilse is the ILRC's Texas Regional Organizer based in Laredo Texas. She works with ILRC partners in her position to advocate immigrants' rights issues that help decrease the criminalization, incarceration, and deportation of border communities in Texas and expand the social services accessible to them.  
From 2018 to 2023, Ilse worked for the Laredo Immigrant Alliance on the U.S.-Mexico border as a volunteer. She led a variety of campaigns, including those to increase access to DACA clinics and Know Your Rights in Laredo, increase voter registration in underserved areas along the border, and canvass Webb County to make sure immigrant communities had access to COVID-19 vaccines. Ilse also has strong experience coordinating political campaigns. 
Additionally, Ilse participated in developing a community education program with Laredo Immigrant Alliance about Operation Lone Star. Ilse was featured in Emerson Collective's article, State of Suspicion, an article about the immigrant rights movement.