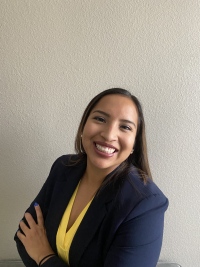 Texas Policy Attorney & Strategist
Jennefer joined the ILRC in 2022. Jennefer has advocated for immigrant rights from the age of 11 when she advocated for her father's immigration status to the President at the time, George W. Bush. Although her father was ultimately deported, Jennefer dedicated her life and career to ensuring that no one else experiences the trauma she felt at the age of 11.
She graduated from Occidental College with a B.A. in Sociology in 2012 and earned her Juris Doctor from Southwestern Law School in 2016. Jennefer is a member of the State Bar of Texas and California. She is also admitted in the Ninth Circuit Court of Appeals. Jennefer has been involved with ICE out of LA, Southwestern Immigration Law Clinic, National Immigration Law Center (NILC), Esperanza Immigrant Rights Project, Immigrant Defenders Law Center (IMMDEF), Coalition for Humane Immigrant Rights (CHIRLA) and worked with the Los Angeles Immigration Court. Jennefer is a former board member and co-president of the National Lawyers Guild-LA Chapter, former Apen Ideas Scholar and KIPP Accelerator. After moving back to her hometown, Houston, Texas in 2019, she represented survivors of gender-based violence at Tahirih Justice Center prior to joining the ILRC. Jennefer was nominated as one of Houston's Unsung Heros in 2020 and is a current KIPP Texas board member.