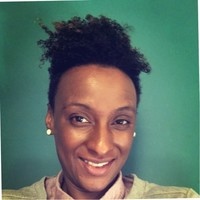 Director of Information Technology
Kat enjoys helping people discover new ways to harness technology to make their jobs easier.
Kat Kimmons joined the ILRC in July of 2018. She has over 18 years of IT experience throughout both the private and nonprofit sector in the Bay Area. Kat is adept in solving business needs via technology and implementing enterprise-wide solutions.
One of Kat's proudest IT achievements was developing an IT internship program to teach tech skills to a few dozen situationally homeless adults in the Bay Area. Her interns went on to work at Google, Salesforce, Stanford, and other reputable organizations.
In her offtime, Kat is an aspiring DJ and avid thrift store shopper.