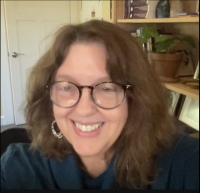 Directing Attorney
Kathy Brady is a Staff Attorney based in San Francisco. She has worked with the ILRC since 1987. Along with expertise in family immigration, immigrant children and youth, and removal defense, she is a national expert on the intersection of immigration and criminal law. She is a frequent speaker and consultant, and has co-authored several manuals including Defending Immigrants in the Ninth Circuit (ILRC), California Criminal Defense of Immigrants (CEB), the chapter on representing immigrants in California Criminal Law – Procedure and Practice (CEB), and Immigration Benchbook for Juvenile and Family Courts (ILRC). She helped found coalitions and projects to address these issues, including as a co-founder of the Defending Immigrants Partnership and the Immigrant Justice Network. Kathy served as a Commissioner to the American Bar Association Commission on Immigration from 2009-2012. In 2007 she received the Carol King award of advocacy from the National Immigration Project of the National Lawyers Guild.
Before working at the ILRC Kathy was in private practice in immigration law with Park & Associates in San Francisco.
Kathy attended Stanford University and the University of California Berkeley School of Law, and has taught immigration law as an adjunct professor. She is a member of the California Bar and is conversant in Spanish.