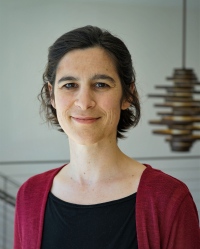 Staff Attorney
Lena Graber joined the ILRC in 2013 as Special Projects Attorney based in San Francisco. Lena is a national expert on immigration enforcement by local police, and she has spent years supporting organizers and lawyers around the country to fight unfair and often illegal detention of immigrants, and to push for pro-immigrant local policies. Lena also works on DACA, providing technical assistance and training on all DACA legal issues. In addition, Lena contributes to ILRC manuals, trainings, and Attorney of the Day assistance. Lena has co-authored several ILRC publications including Motions to Suppress: Protecting the Constitutional Rights of Immigrants in Removal Proceedings; DACA: The Essential Legal Guide; and Parole in Immigration Law.
Prior to the ILRC, Lena was a Soros Justice Fellow at the National Immigration Project of the National Lawyers Guild, where she supported campaigns against local law enforcement involvement in deportations and litigated immigration detainer issues in federal courts. She also worked at the National Immigration Forum doing federal advocacy on immigrant rights and border policy.
Lena graduated with honors from the George Washington University Law School, where she served on the journal for International Law in Domestic Courts. She earned her B.A. in history from Wesleyan University. Lena is a member of the California bar and she speaks Spanish.