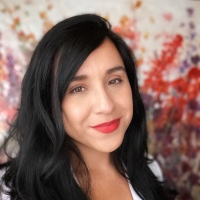 Policy Attorney and Strategist
Priscilla Olivarez is a Policy Attorney and Strategist based in San Antonio, Texas.  In her role with the ILRC, Priscilla works alongside other Texas advocates to develop and promote local and state policies that protect the dignity of immigrant communities.  Prior to joining the ILRC, Priscilla was a Managing Attorney at American Gateways (AG), a nonprofit organization that provides direct legal services in immigration matters.  While at AG, Priscilla focused her efforts on representing and assisting individuals who were in immigration detention. She helped manage the organization's Legal Orientation Program, providing assistance to unrepresented individuals in immigration detention, as well as its National Qualified Representative Program (NQRP), which provides legal representation to individuals deemed mentally incompetent in immigration proceedings. Priscilla also provided direct representation to individuals in detention, with a focus on advocacy for individuals with mental disabilities or other heightened vulnerabilities.  Priscilla has represented clients before the Immigration Court, the Board of Immigration Appeals, and the U.S. Court of Appeals for the Fifth Circuit.
Priscilla's other advocacy experience includes working abroad, providing legal support to survivors of human trafficking in the Philippines.  Priscilla has also advocated on behalf of survivors of domestic violence and volunteered near the Texas-Mexico border representing unaccompanied minors in immigration proceedings.  Outside of her immigration work, Priscilla has advocated for fair housing for vulnerable populations, and worked to coordinate a national research study that examined racial discrimination in the housing market.  
Priscilla is a graduate of Texas Tech University School of Law and is licensed to practice law in Massachusetts, Texas, and before the U.S. Court of Appeals for the Fifth Circuit.